Live Sound, Lighting & Stage Production
It's a busy time for the live class students as the pre-production rehearsals for Searchlight 2015 get under way in The Button Factory. They have been mapping out the venue for the main and acoustic stage set-ups.
Over the next few weeks leading up to the Searchlight Show on March 25th, each band will come in and spend 2 days with the students working out their stage show, both audio and visual.
One of the bands Luna Luna are pictured here making use of the BRAND NEW SOUND TRAINING DRUM SKIN! (Which we're very excited about in case you couldn't tell).
---
Sound Engineering & Music Production
It's also a very busy time for the Advanced Sound Engineering students as the recording process for Searchlight started the first week back after their Christmas holidays. Over the coming weeks there will be lots of late nights in Apollo Studios recording with their bands.
Searchlight band Men of Twenty are pictured, during recording of their Acoustic track. The video will be out soon.
The Electronic Production Strand of the course are preparing for their own Electronic Production/Performance Show in the Button Factory. They are also developing their own podcast of live House/Techno DJ sets, 'Transmit'.
Our first year full-time students have taken over Elektra Studios, booking in their first clients. Our part-timers are not far behind!
---
Degree
This week our Degree students are in the National Film School in IADT, making a short film for their Audio in Broadcast module. It's a great chance for them to get involved in something outside the field of audio, and learn something new.
They are also considering their options for a year studying abroad as we continue to develop global partnerships.
---
Alumni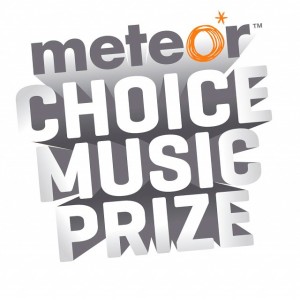 Our alumni continue to lead the industry; a special congratulations to all those involved in Choice Prize nominated albums. STC Graduates were credited on 5 of the nominee albums, including albums from Hozier, Delerentos, We Cut Corners, Riptide Movement and The Gloaming. It is also great to see James Vincent McMorrow nominated after his hugely successful charity single Higher Love, recorded and released by STC students.