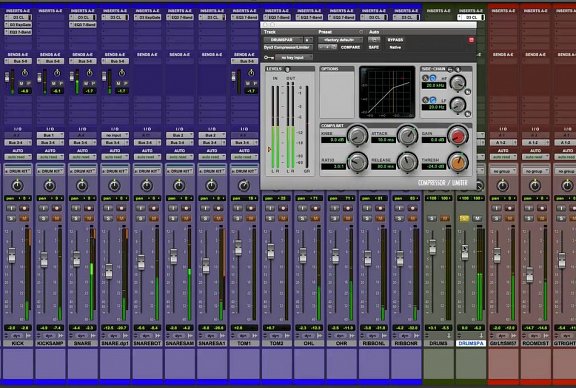 At its most basic level, Parallel Processing is when an audio signal is duplicated, processed, and then the processed duplicate audio signal is mixed back in with the original audio signal. While the art of Parallel Processing can take many different forms, arguably the most commonly used method of Parallel Processing is Parallel Compression (sometimes referred to as New York Compression).
Parallel Processing has been used by both Sound Engineers and Music Producers in search of the perfect mix for many years. Its uses vary from subtly adding more presence to certain elements within a mix, to creating bold new sonic textures and effects. There is virtually no limit to the creative possibilities that are available, as long as it suits the particular song you are working on.
Through the creative use of Signal Routing, Dynamic Processors and Effects, we can apply Parallel Processing to enhance the sound of our mixes. In the following video, Avid Pro Tools Expert and Sound Training Online tutor Aidan Cunningham shows us how to apply both Parallel Compression and Parallel Distortion to a Drum Kit. The tutorial demonstrates how to apply these effects in Pro Tools, however the same method and principle applies to any DAW that you use.
As we can see from the above video, Parallel Processing can really help enhance the sound of certain elements within a Mix. What are your favourite uses of Parallel Processing? Please feel free to let us know in the Comment box below.
The above video was taken from the comprehensive 12 module Pro Tools Complete with Aidan Cunningham course for Sound Training Online. For more information regarding this course, please click here.
I hope you enjoyed this article and that it provided you with additional knowledge in relation to creatively using Parallel Processing. Please feel free to leave any comments below, and make sure to follow Sound Training Online through our social media channels. Check out our YouTube channel for more video tutorials and course samples. Subscribe to Sound Training Online to access all courses and receive a 7 Day Free Trial.